TASK
Given the following styletile, the task given by my product design director was to adapt the look and feel into de most complex single pages and forums within 
totalbeauty.com
. TB is one of the most visited properties of the company but content felt crowded and tight, also it lost identity in the community section and its inner sections.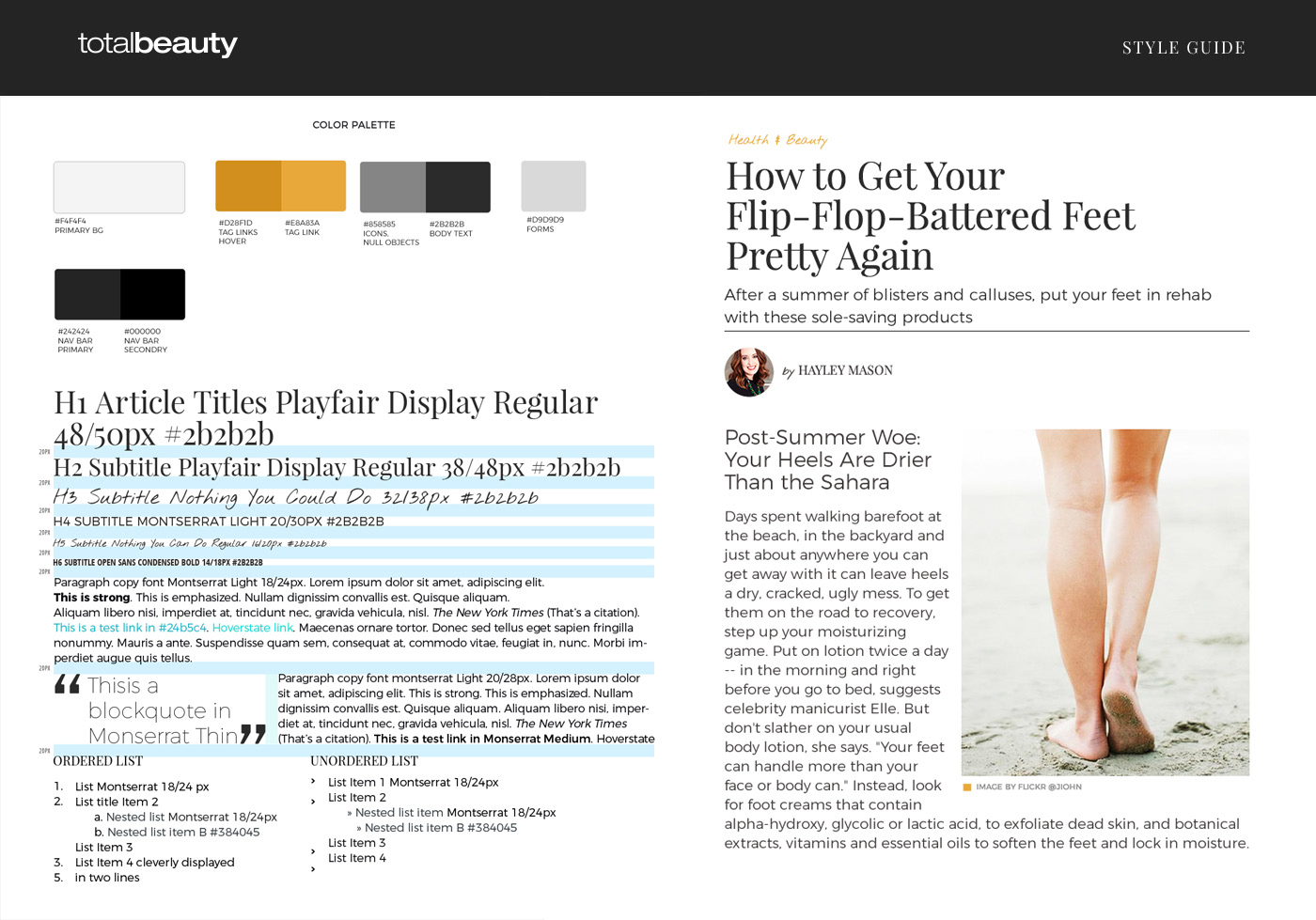 Challenges
Remote teammate
: The main issue i had to face for this project was that the front-end i teamed-up with lives in Serbia, so communication on Agile had to be precise and descriptive.
Timespan

:
The whole makeover had to be taken care within a week.
Makeover:
Even though totalbeauty was somehow clean, we decided to go "more editorial" as if a magazine was embedded into the site, as always product design manager nailed the look and feel for me to rock the rest of the site.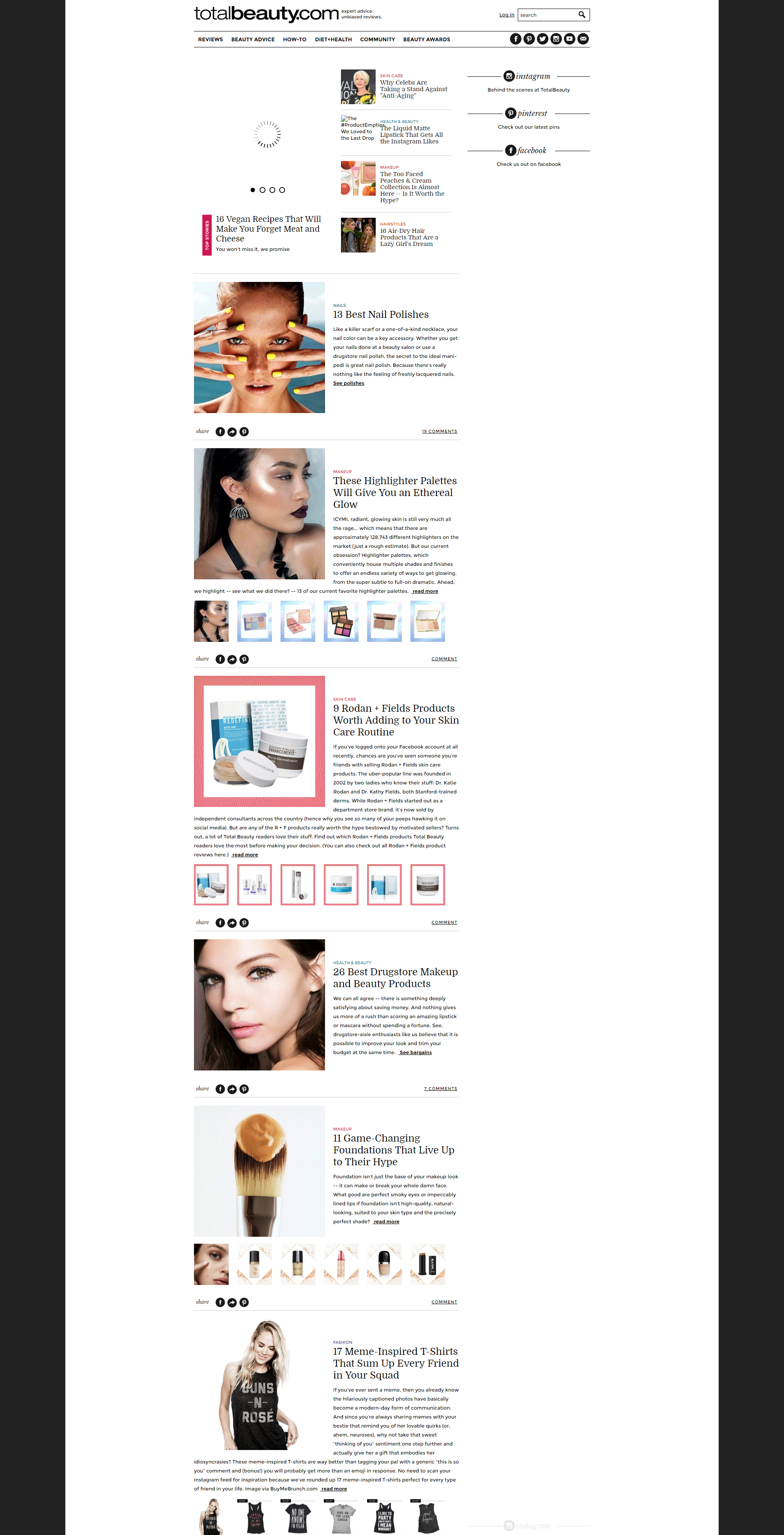 The Result
At EOD
: Here's a before and after of 3 of the many pages that had to walk through my redesign runway.